Congressional Chaplains Attend Anti-Obama Breakfast before Inaguration As the Presidential Inaguration is quickly approaching, Congresspersons are preparing an event called "The Presidential Inaugural Prayer Breakfast". On the surface it seems like a well-intentioned, toothless form of civil religion. But a closer look at the schedule and featured speakers shows that it's slated full of Obama… Read more Congressional Chaplains Attend Anti-Obama Breakfast before Inaguration
Congressional Chaplains Attend Anti-Obama Breakfast before Inaguration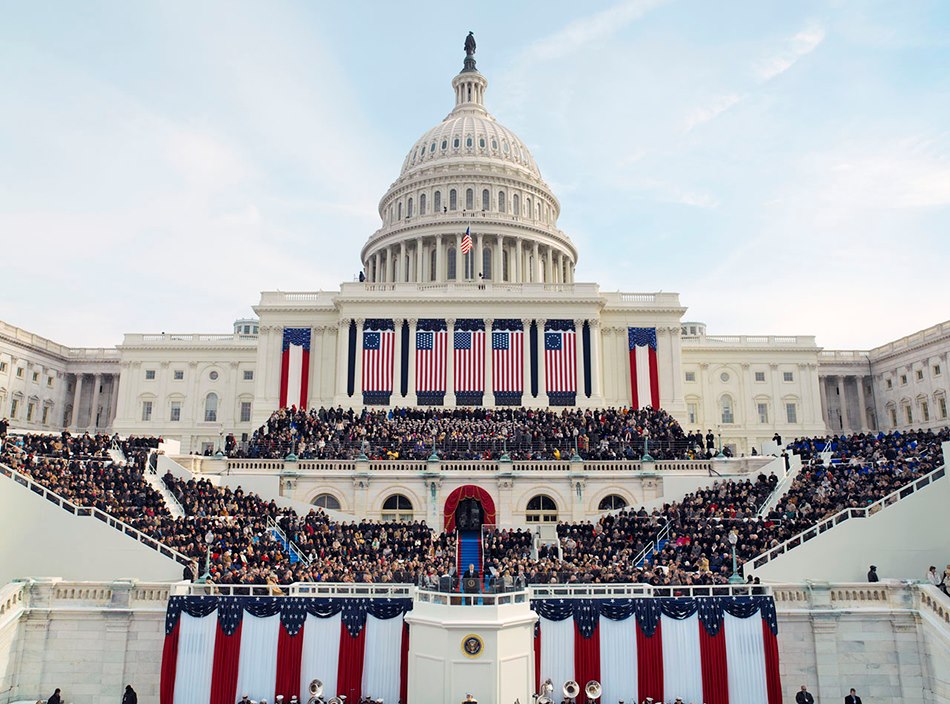 As the Presidential Inaguration is quickly approaching, Congresspersons are preparing an event called "The Presidential Inaugural Prayer Breakfast". On the surface it seems like a well-intentioned, toothless form of civil religion. But a closer look at the schedule and featured speakers shows that it's slated full of Obama haters, religious extremists, and conspiracy nuts. The kicker is that among the list of speakers are also the House and Senate chaplains.
This raises a lot of questions:
Should we even have Congressional Chaplains? Unless there is a Pastor, Priest, Rabbi, Imam, etc then I'm not sure what function these chaplains hold except to appease fundamentalist voters.
I believe congresspersons can attend prayer breakfasts all they want — on their own dime. I believe congresspersons can pray publicly, but it would be blasphemous to pray in a partisan manner. So the question then is, what is the point of this Prayer Breakfast beyond gathering a bunch of anti-Obama folks together to portray their opposition to democrats as a religious obligation? Because that's pretty much what this looks like.
If there's any tax-payer money going towards this, it's horrendous.
The link under the title above takes you to "Faithful America's" petition to ask the House and Senate Chaplains to not attend an upcoming Prayer Breakfast that seems overrun by religious extremists and conspiracy theorists. I signed it and would encourage all to do the same. 
(p.s. I don't always cite Mother Jones, but when I do, it's good — this sounds like a meme, but it's true. Anyway, good summary of the issue here too: http://www.motherjones.com/mojo/2013/01/are-congressional-chaplains-attending-anti-obama-prayer-breakfast)