All Proceeds of this Website Benefit At-Risk Youth in San Diego.
Throughout this site you'll occassionally find what is known as an "Affiliate Link". These links refer you to a website where you can make a purchase. If you make that purchase from my link, I get a portion of the profit from that sale. I do this for one very clear reason:
To see more GOOD happen in the world.
You see, all the money that is generated by my website goes to support some local San Diego not-for-profit organizations. All. Of. It.
The first place the money goes to, is to provide hosting for these not-for-profits. I volunteer my time to keep their websites running smoothly and effectively. When they have trouble — they call me and I resolve it. When they need big new features, I make it happen.
The next place it goes to is to their general fund. These organizations are focused on empowering and bettering the lives of disadvantaged Youth in San Diego and that's something I want to see happen. Whether it's funding new adoptions, teaching refugees children how to write or master English, or giving at-risk youth after school activities to keep them out of gangs or other trouble; each of these organizations is working for the GOOD of San Diego and the City Heights neighborhood.
So when you see an affiliate link, don't think "Oh, this guy is just writing this to make money" — well, I am actually. But the money is not for me, it's for the kids, it's for our future.
Some of the Not-For-Profits I Support
Harbor Orphan Care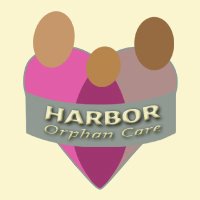 Worldwide over 132 million orphans face truly grim realities (UNICEF Report). In the U.S., there are currently over 400,000 children in the waiting to be fostered and adopted (Health and Human Services Report). Here in San Diego, approximately 6,500 youth find themselves in foster care (San Diego State University). As a church focused on the renewal of the city, we are driven to respond to these troubling statistics.
Harbor Orphan Care's response centers on CHAMPION-ing care of the orphan, PARTNER-ing with families that choose adoption, and JOURNEY-ing with them in the days and years that follow.
SD Refugee Tutoring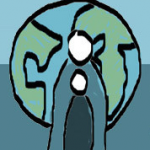 The mission of San Diego Refugee Tutoring is to achieve social justice through educational access. The goal of San Diego Refugee Tutoring is to provide one-on-one tutoring and holistic academic support to refugees at Ibarra Elementary School in eastern City Heights.
SDRT operates on a weekly basis meeting on Tuesdays and Thursdays from 5 – 6:30 PM. Tutors work 1:1 with refugee students helping them with basic English and foundational math skills. Tutors also spend time reading with our students and playing educational games together. Returning tutors are encouraged to work with the same students for consistency.
Tutors can easily join us for any tutoring session and do NOT need any formal training to jump right in. RSVP here if you'd like to join today.
City Heights Runners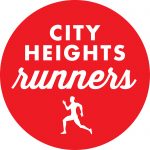 City Heights Runners, an initiative of UrbanLife Inc., is a running club for middle and high school students in City Heights. We offer after school and Saturday practices for students at Wilson Middle School, and also serve the Hoover High School Cross Country and Track and Field programs by providing off-season training and racing opportunities.
Our running club offers a proven means of developing resiliency factors in student-athletes, which are necessary for their overall well-being and healthy development as they move into high school and on to their college and/or career years.