Make this 9-11 "Love Thy Neighbor Day" A while back I wrote a post with a snappy quote that said "You can't judge a homosexual if you don't love one." I meant that. And as September 11 rolls around again I thought about it more.  Then I was reminded of this great quote that folks… Read more
Make this 9-11 "Love Thy Neighbor Day"
A while back I wrote a post with a snappy quote that said "You can't judge a homosexual if you don't love one." I meant that. And as September 11 rolls around again I thought about it more. 
Then I was reminded of this great quote that folks seem to attribute to Mother Teresa (though I can't find the source anywhere):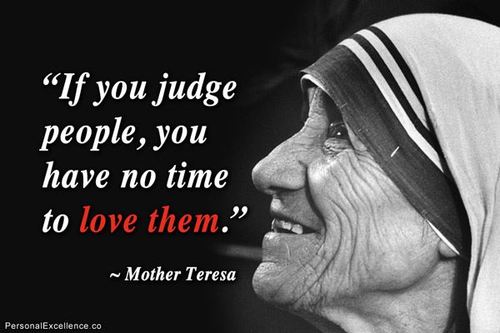 Thinking of loving people, loving your neighbors, it's not simply a Christian ideal, it's really universal. All religions advocate it in one way or another, even evolution suggests that we cannot survive without cooperation, if one species dies off then hundreds of others will follow. The difference for us humans is that we have a tendency to NOT love. We somehow feel safer by NOT reaching out to our neighbors. We somehow think that alone is comfier, safer.
But it's not.
Loving neighbors makes child abduction much more difficult. Loving neighbors makes crime much less likely. Loving neighbors prevents suing neighbors over property lines or baseballs through windows. Loving neighbors defeats ignorance and intolerance. 
Loving neighbors is world peace at a micro-level.
This 9-11, "Love Thy Neighbor." Start by saying "Hi!" It gets easier from there.