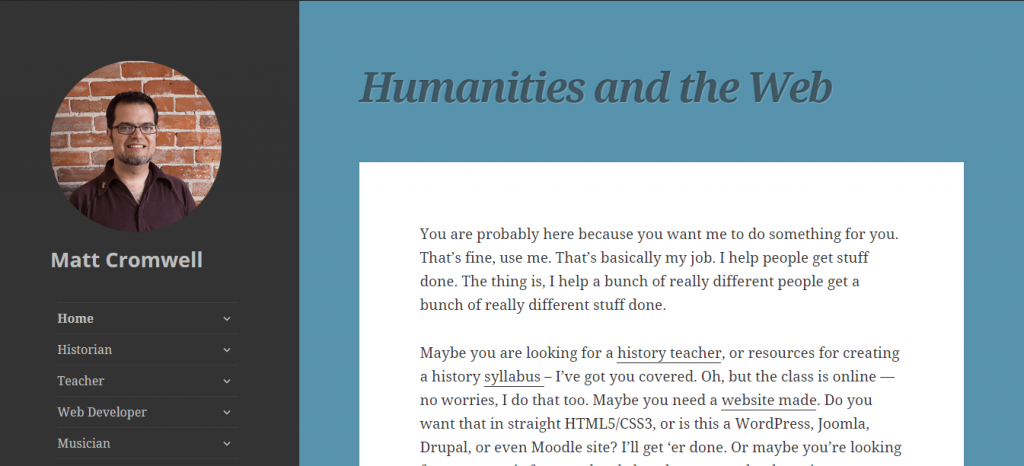 Matt2015 introduces better archive pages, snippets, social sharing, logo options and more for an improved Twenty Fifteen experience.
Add Ridiculously Responsive Social Sharing Buttons live to your posts either at the top, bottom, or both.
Choose from three different layout styles for your Archive pages. Full Content, Excerpt, or Fancy Rollover.
Setting your excerpt length directly in the Customizer ensures that your Archive will have a consistent appearance.
Matt 2015 also introduced "Smart Excerpts". You'll have a consistent and relevant excerpt and excerpt length across all your articles whether you've created a Meta Snippet in Yoast, added an excerpt to your post, or lastly, your opening content will be used.
Twenty Fifteen introduced Menu descriptions for Archive menu items. This feature may not always be ideal. Matt 2015 allows you to disable that.
Additionally, Matt2015 has a tight integration with the Yoast SEO plugin. You'll have breadcrumbs, and other Yoast-specific featured available directly in the Customizer.
Ready to Download?
Donate $5 or more and you'll be able to download Matt2015 immediately. 
All in-kind donations help support local San Diego charities with their websites and hosting costs.