I love statistics! I really like seeing the way numbers are influenced by events, by people, by random occurrences. It's fascinating to me. This is why I'll NEVER play any fantasy sport. They are PURE statistics! I'd get soo consumed in watching the numbers come in and getting agitated and fixated I'd loose my job and family in a couple weeks.
So the big achilles heal of my life as a web developer and blogger is Google Analytics. Have you seen that thing?! I think I just want to login and check out my latest numbers, in and out in 30 seconds… an hour later and I know every possible thing about how people found my website and with which browser and what city. I can get seriously lost in there. So I "fast" from Google Analytics as much as possible. But it's also really important information. It helps me understand my audience and what kinds of things YOU ALL are looking for.
So when I met Muhammad Adnan online and started chatting with him about his project "Analytify", I got really excited. Basically, it provides the most important information from Google Analytics in each page and post edit screen. I also get to see the overview in a nice Dashboard area. It helps me tons with my statistics addiction. I get the quickest possible way to get a detailed overview of any post I want whenever I want it. And, by the way, Analytify is now officially a Google Analytics partner. It's that great.
Interview Adnan after leaving CodeCanyon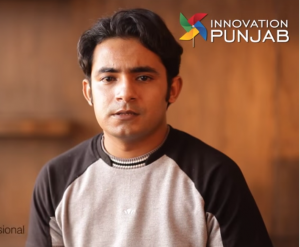 The other thing that really impressed me about Muhammad is that he started selling Analytify on ThemeForest, because of it's really large market. But very soon into the process he decided to go on his own. This is a really brave decision, and so far it really looks like he's doing it well.
This really intrigued me, so I chatted with Muhammad a bit and put together this interview. Enjoy!
Muhammad, tell me a little about yourself. How did you get into web development, specifically with WordPress? What is your specialty? Do you have a team?
I am Muhammad Adnan. I jumped into web development in 2001. Back then it was IE, Netscape and Microsoft FrontPage days. In 2007, a client asked me if I can design/code a WordPress blog theme and integrate it with his current site. I took that job without knowing at that time what WordPress is and how to do it. After that I started taking freelance projects in WordPress. I have a variety of coding experience, like designing web apps and structuring the flow of apps. That's why I call myself a Software Architect.

Gradually, I built a small team of 6 guys including me (coder) and my younger bro (frontend dev) and moved to an office from our living room almost 1.5 years ago. We have 2 front end devs, 2 backend devs in our team. We do a lot of PSD to HTML/CSS and WordPress projects mostly.

I am an official international freelance developer since 2006 when I got my first project in ASP.Net at www.RentACoder.com though locally I did some projects since 2001. My first local project was a site in FrontPage that I got $10 for!

I have contributed in phpMyAdmin in 2010 as a Google Summer of Code Student and got $5k from Google. My proposed project was Relational Export Schema in different formats. Have been selected a Google Student Ambassador in 2013 from Pakistan. I am titled as Innovation Hero in Pakistan and Officials did a video shoot of mine. My FB cover shows the award picture 🙂
What was the "trigger" that made you want to build Analytify?
More than 2 years ago I built a 'post analytics' plugin for my client. He wanted to have General Google Analytics stats to show under each post/page at front end only, like an SEOMoz feature for their clients. After few months, with permission from the client, I published it on Codecanyon. Few months ago, I decided to get into product development and while using GA for my sites I recalled that I have a plugin on codecanyon which I rarely updated. So I decided to take that plugin seriously with new GA APIs and rich set of features. I thought to give an update to 'post analytics' but with the range of Ideas coming I reached to 'Analytify' a new plugin which has been a real hit and successful.
Why did you first decide to host it on CodeCanyon? And how was your overall experience with CodeCanyon?
I was on the first seed developers when CodeCanyon was launched and my proposed PHP app was approved. but due to my limited time availability, I couldn't launch my app. I think that was a mistake at that time. I should have jump into product development.

Regardless, I uploaded it to Codecanyon and never thought about selling it on my own site. Just a few days after Analytify's launch, people started discussing and appreciating this new idea on twitter. Analytify got 135 sales with 10 five star ratings within a month.

Next, Analytify was picked up by Envato for their upcoming birthday bundle and reached 9600 people. Overall, I had a good experience with Envato as I had to focus only on my product instead of marketing, payment systems integration, site security etc
What are the main reasons you decided to move away from CodeCanyon?
I wanted to sell Analytify with different levels of licenses, like for 3, 10 or unlimited domains and have my own affiliates sales feature. I wanted more control over my customer experience. So, the Analytify business model did not match with Envato's platform and that is the reason to move away 🙂

Some people say plugin developers should move away because of their commision level.  But I think it's ok to give them 50%. If you focus on your product well, they bring you a lot of customers. Work hard, make a nice product and more sales to get 70%. But I wanted to learn and I am getting tons of experience before and after moving away.
I know it's only been a short while since you set up the new website and pulled the plugin from CodeCanyon, but how are you feeling about the move so far? What has been hard? What has been really positive about this? Are you optimistic about the move and for future sales?
I wanted to learn how this whole process works, i.e what are the things to know or what happens if we launch a product on our own? There have been a lot of things which were new to me and also very challenging. I learned that you have to work harder to get full commission of sales after you pay your affiliates, but if you set your prices well for your own licensing terms it can go well.

The hardest thing for me has been learning how to market or promote Analytify. Convincing people about you and your product is not really easy.

I would share my two quotes here which summarizes my feelings: "You pay for your mistakes and buy experience." and "You sell code, I sell my brain."
What advice would you give to premium plugin authors when it comes to hosting their plugin with a Marketplace? What considerations should they take into consideration when weighing whether they should go with a MarketPlace or on their own?
I recommend to host their first product at least with a marketplace like CodeCanyon, so they could focus totally on their product. Work deeply on your product, enhance and make it feature rich. Hosting your products on marketplaces will let your brain focus only on the product and not on marketing or promotion. After launching your first successful product on a marketplace you can try hosting your products on your own then.
Do you have any other thoughts or exciting things you'd like to mention that I didn't cover?
Yes, Analytify has been published in Google Analytics Partners Gallery. It was a huge success for us as Our WPBrigade ( WordPress Development Company ) is now a Google Analytics Technology Partner. The GA team head congratulated us on the success of this app. One of the Google Developer Expert (GDE) Analytics was very helpful with giving us her suggestions/ideas. We are working on the Add-ons ( E-commerce tracking and Events Tracking ) for Analytify which will be released very soon which makes Analytics more powerful for our users. This will be beneficial for beginners as well as advanced Google Analytics users. If you have Analytify you don't need to install any other GA plugin for tracking. Analytify tracks and displays stats as well.

Oh… and we are launching a free version on wordpress.org in the coming week!
UPDATE [01/09/2015]: A Lite version of Analytify is now available as a free plugin on the WordPress.org Repository.
Get Analytify
Muhammad is great, he's talented, he's making wise choices and has created a great product here. You better believe I'll be tracking the stats on this post with
Analytify
. Also check out my post "
Cautionary Tales of Title Baiting
" and see how I used some simple stats from Analytify for researching a bad practice.