Prizes are a "choose your own adventure" style. Maybe you already have a Bag you love, then get a Basket. Maybe you have a disc grabber, then get a bag. The rule of the game is, 1st place gets first pick, 2nd place get second pick, and so on. You're going to want to get 1st though because we've got some AWESOME prizes.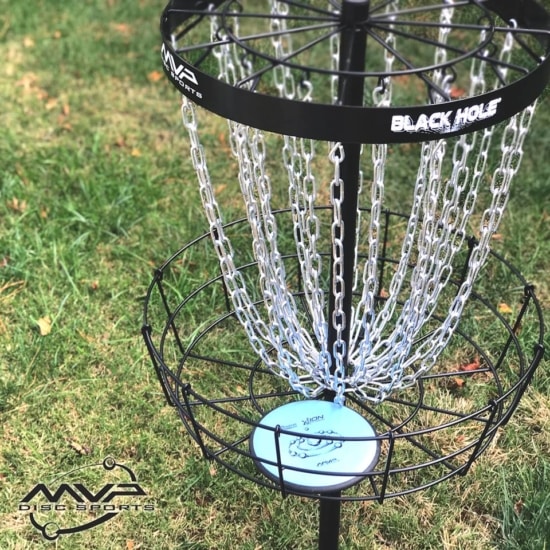 Disc Golf Basket
Win a MVP Black Hole Pro (or similar)
---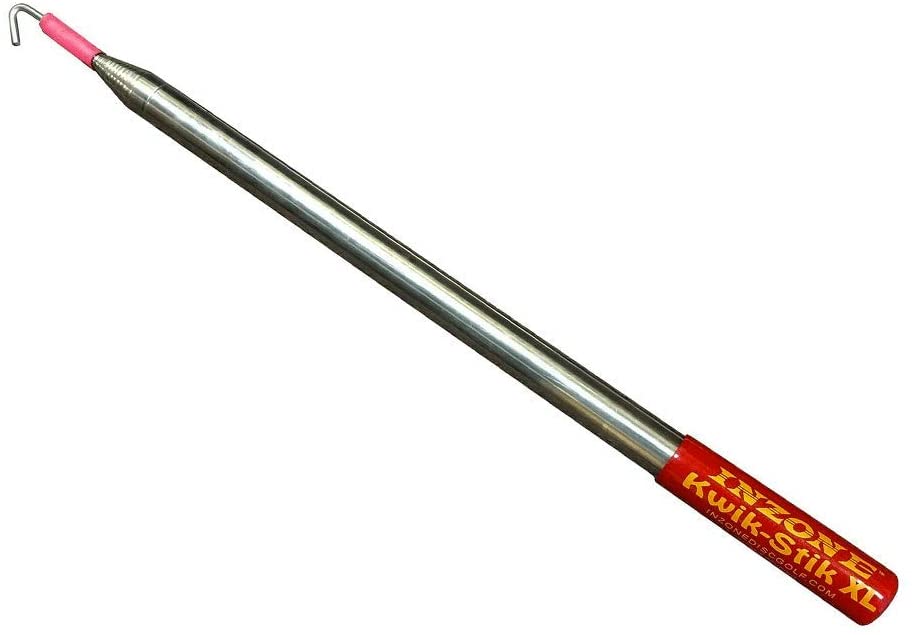 Disc Retriever
Ask Andrew how awesome his InZone XL Hook Golf Disc Retriever is…
---
Dynamic Discs Trooper Bag
Ask Matt or Derek how great the DD Trooper Bag is for their game.
---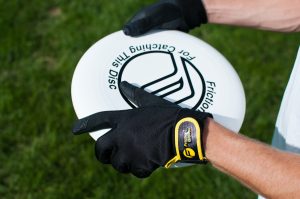 Friction Gloves
Ask Andrew how if he likes his friction gloves and how well they grip his disc…
---
Dynamic Discs Cadet Bag
The DD Cadet Bag is a smaller, lighter bag, great for weekend throws.
---
Prizes Per Round:
We'll also be giving away smaller prizes per round. There will be the following smaller prizes per round:
All around round winner gets a new disc
Most pars
Most birdies
Most bogeys
Highest score on the card
Every participant will also get a commemorative disc.
Schedule:
We're aiming for 2 Saturdays and 2 Sundays. Currently some of the dates/locations are still a little in flux, but here's what we've got to date:
Score Keeper (who will submit the final round score to Jesse after the round is over via Screenshot)
Rules keeper — this person will examine the hole placard and declare out of bounds (if applicable) and will help navigate any questions about players footing, jump putts, etc.
Documentarian — we need PICTURES and VIDEOS. You don't have to take shots of every hole, but as many shots as possible is helpful. If you see potential for an amazing shot, take a video. All media should be submitted to Murray Doig as Dropbox/Drive links, not texted (since compression makes the quality really bad)
Our Players
Points are cumulative across all four matches
Lowest scorer by the last match wins
In the case of an overall tie for first, there will be a sudden death match at Morley Field to decide the winner
'sudden death' will not be a whole round. Rather, play beginning at hole 1 until a player has gained a stroke on the opponent.
This same tie-breaker process will apply for ties for other positions, however the tied players may choose to "rock-paper-scissors" for the higher selection of the prize choices.
The same tie-breaking will also apply for the first place prize per-round.
If you drop a whole round for emergency reasons, your score will be recorded as a +1 above the highest scoring player for that round.
Generally following these rules — but here's some clarifications
All players must be registered on UDisc so scores can be properly tracked.
One player will be designated the score keeper and will submit the score to Matt Cromwell as a screenshot (or link) of the official UDisc scores.
If you have to leave early and miss any holes on a match you already started, your score will be +1 above the highest scoring player of the day across all matches.
No jump-putts within circle one.
Out of bounds only applies where it is clearly marked by the field itself. Throwing out of bounds adds an extra stroke.
Anyone can call a penalty against any other player after they've thrown their disc. But all penalties need to have consensus of all players present except the one that caused the potential penalty.
If your disc is stuck in a tree and you're able to retrieve it, you can throw from where the disc falls out of the tree without penalty. If you need to move to the outer edge of the tree canopy then you lose a stroke. If you lose your disc in a tree, then you lose a stroke automatically and have to throw from the edge of the tree canopy.
Registration will be open until March 30th. We're hoping to have at minimum 12 players, so invite your friends!